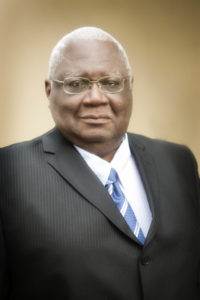 Howard Kees, Jr.
Broker/ Owner
Howard Kees, Jr. is the Broker/Owner of Kees' Realty, a full-service real estate company. Kees Realty serves the entire San Francisco Bay Area with a hyper focus on the East Bay. Howard specializes in assisting first-time home buyers and finding real estate investment opportunities.
Howard's has twenty-five years as a licensed real estate broker in the State of California and twelve years as a land developer in Jamaica, W.I. He has extensive knowledge of the Bay Area real estate market, mortgage financing, property investment and recognizing current national and international market trends.
In addition to his real estate brokerage in California, he is the President and CEO of Kees' Land Development Corporation (Caribbean) Limited, incorporated under the laws of Jamaica, W.I and headquartered in Negril, Jamaica. The company's objective is to offer Jamaican nationals moderate and middle-income housing units with the use of light steel frame building concepts.
A proud product of Oakland, he attended Oakland Public Schools and graduated from McClymonds H.S. in 1970. He received a B.A. Degree in Political Science and Black History in 1976 from CSU-Hayward (East Bay). In addition to his business, Howard has been active in the Oakland East Bay community for over 45 years in organizations such as Kappa Alpha Psi Fraternity, Inc., Muscular Dystrophy Association, CYO and AAU basketball, Babe Ruth Baseball, and Oakland Youth Soccer.
BRE# 01129858
---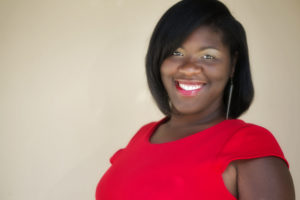 Denise Kees
VP Sales & Marketing
Denise Kees is a real estate entrepreneur, exploring innovative ways to increase economic benefits through real estate in the greater San Francisco Bay Area. She is the owner of Your Property Advisors Co., a real estate consulting firm and VP of Marketing and Sales for Kees' Realty. She has over 13 years' experience in the real estate market as a broker, business owner, and policy influencer, working in both residential and commercial real estate. She is currently working on creating a real estate investment fund to address housing affordability in the Bay Area.
In 2011, she joined Dutra Cerro Graden, Inc. (DCG), bringing with her a wealth of experience and dedication. As Operations Manager at DCG, her responsibilities included project managing special real estate projects for executive officers, supervising all open escrow activities, and implementing new policies and procedures to meet productivity goals. Prior to that Denise founded Your Personal Assistant Co., a transaction coordination firm, located in Oakland, CA in 2008. From 2003 – 2008, Denise worked for Kees Realty & Mortgage, a boutique residential firm. She held multiple positions in the company, culminating with Vice President.
Denise is a Director for the California Association of REALTORS®. She is an active member of the Oakland-Berkeley Association of REALTORS®, serving in her second elected term on the Board of Directors as Treasurer. Additionally, she serves as Chair of the Committee on Housing and the Commercial Committee for her local association and is an active member of the Local Government Relations Committee. Denise gives back to the community by volunteering with Delta Sigma Theta Sorority, Inc., an international service organization and as a youth faith instructor in her church.
Denise holds a B.S. degree in Hotel Administration with an emphasis in Real Estate and Law from Cornell University. She obtained her California Real Estate Broker's License in 2005. She graduated from the University of Southern California Ross Minority Program in Real Estate in January 2016. She resides in Oakland, CA.
BRE# 01477204
---
Tim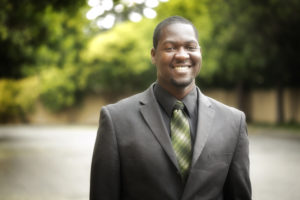 Kees
CFO
Tim Kees is the CFO of Kees' Realty. Tim has over six years' experience in the financial sector.
Prior to this position, he worked for Wells Fargo Bank in the retail banking section culminating as Assistant Branch Manager. As an assistant manager, Tim had a dual role working as both a teller and banker. As a teller, he excelled at customer service, assisting customers providing them with updated information to improved financial services that could benefit them. As a personal banker, he would help customers open bank account, apply for loans and lines of credit. His responsibilities included managing and reconciling cash on hand for the branch and money management for personal and business accounts. He also handled hiring and training new employees.
Tim is an avid basketball fan and has played basketball his entire life including at the college level. He is passionate about the sport and volunteers his time at Gateway Charter High School as Women's Varsity Associate Head Coach.
Tim graduated with a Bachelors of Science in Finance from Menlo College and received his MBA from Notre Dame de Namur in Belmont in 2013. In addition to his real estate license, he holds his Series 6 and Life and Health license.
BRE# 02022945
---
Margaret Wynn
Sales Agent
Margaret's specialty and main delight is in working with and educating first-time buyers. She also works with numerous sellers with selling and refinancing their properties. Her professional background includes a previous career in advertising and real estate property management and administration. The skills and knowledge acquired in these professions contribute highly to her ability to market, sell and manage both residential and commercial real estate.
Margaret recently relocated back to the Bay Area after residing in her home state of Virginia for a few years. Prior to her migration back to Virginia, she sold real estate in the Bay Area for 16+ years. Even after moving to the East Coast she continued to commute to California on various occasions to finalize servicing her clients in the Bay Area. She additionally holds a Virginia real estate license where she has conducted real estate business as well.
Margaret enjoys traveling, entertaining and spending valuable time with her husband, two daughters, and her one granddaughter.
BRE# 00958590